"Hablando", because with INTI canned dialogues are a thing of the past.
The Hablando project was born out of our need for fresh, entertaining material for use in our own INTI online language courses… and our commitment to contributing to innovation in language teaching generally.
We sought to take advantage of new technologies and breathe new life into traditional language learning vehicles to make our resources appealing to today's generation of students and teachers. The power of a resource and impact on learning is several-fold when a student looks forward to lessons.
Thus, a new take on video dialogue. Our Hablando series is inspired by classic Spanish comedy shows and combine humor and storytelling.  Students have an incentive to watch as they want to see what happens… and they laugh as they learn.
Each sketch is written and designed for a specific level of Spanish, and for a particular grammar point or vocabulary topic.  There are translations of the script and worksheets which can be used in lessons or for self-study.
Here is a summary of sketches with their learning objectives.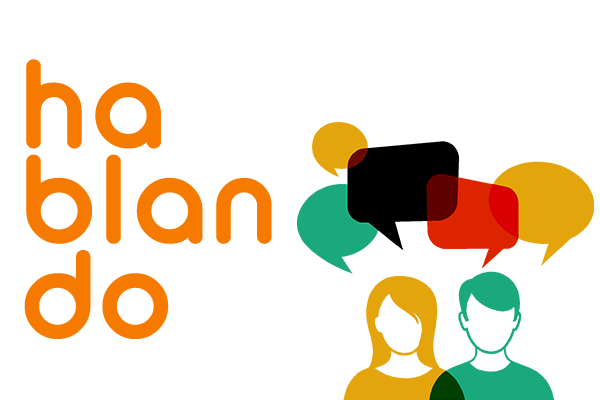 Objectives: Practice of the verb "me gusta", express agreement and disagreement regarding preferences. Communicative functions and vocabulary in the restaurant.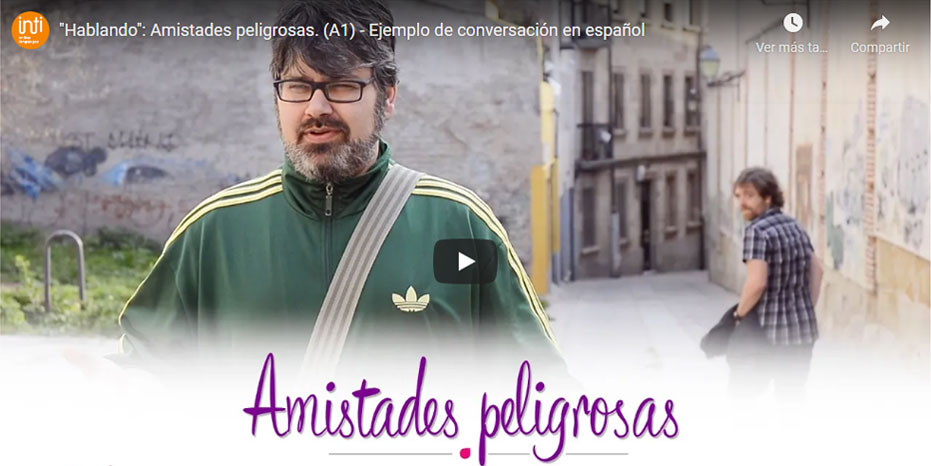 Objectives: Practice of "social" conversation and common get-to-know-you questions when taking initial steps in Spanish .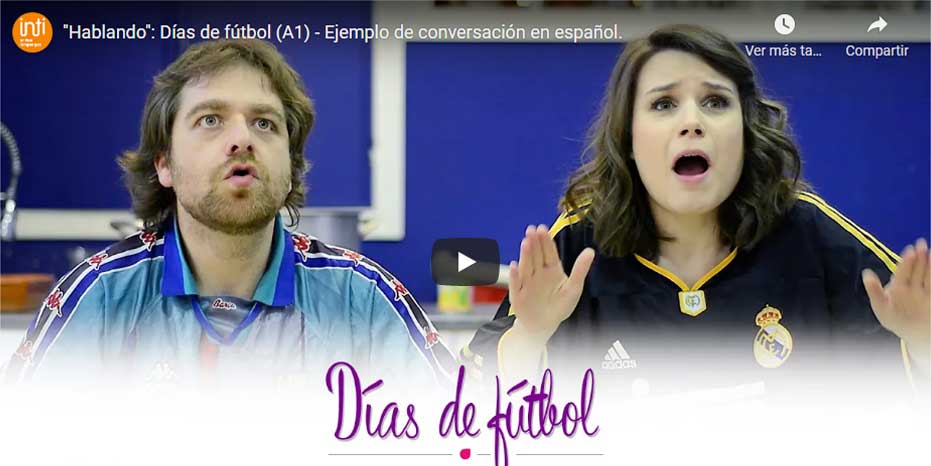 Objectives: Comparatives in Spanish. Practice of vocabulary of physical description, parts of the body and animals.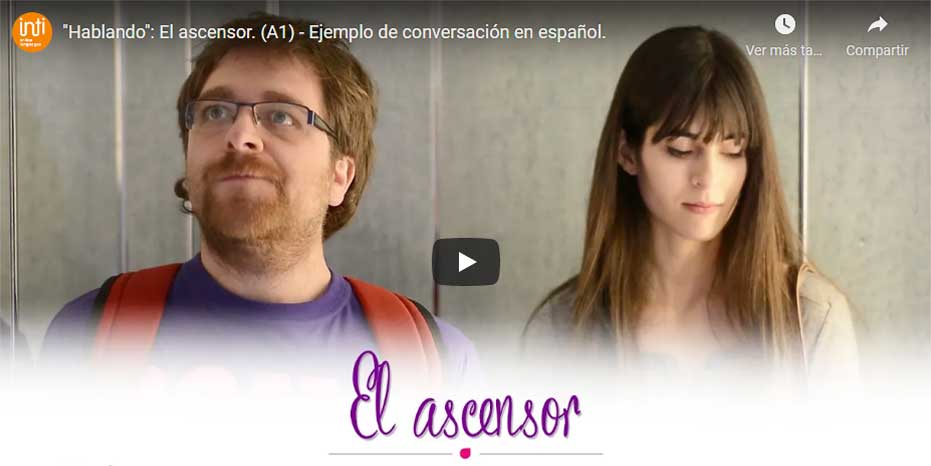 Objectives: Practice of vocabulary and expressions to talk about the weather. Revise the difference between "muy" and "mucho".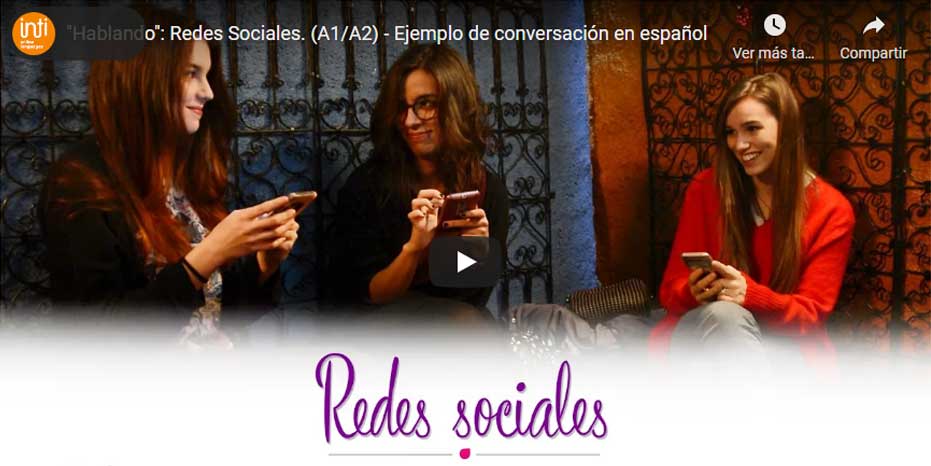 Objectives: Practice of language involved in proposing and rejecting plans.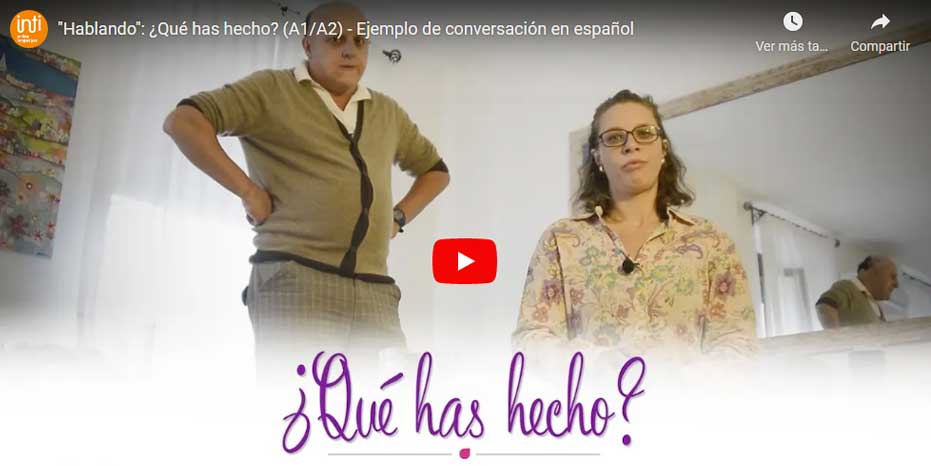 Objectives: Practice of "pretérito perfecto" using regular and irregular participles. Review basic vocabulary connected with family, clothes, household objects and pets.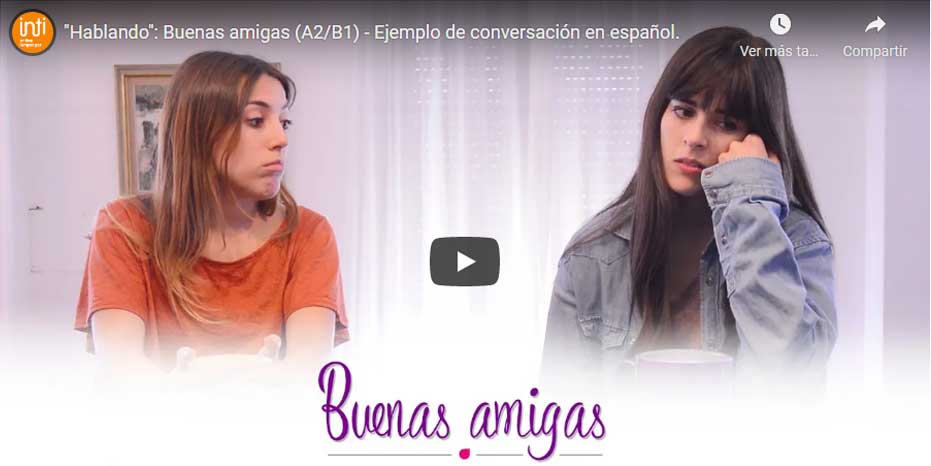 Objectives: Revise forms of the future and the conditional. Practice of use of the conditional to give advice.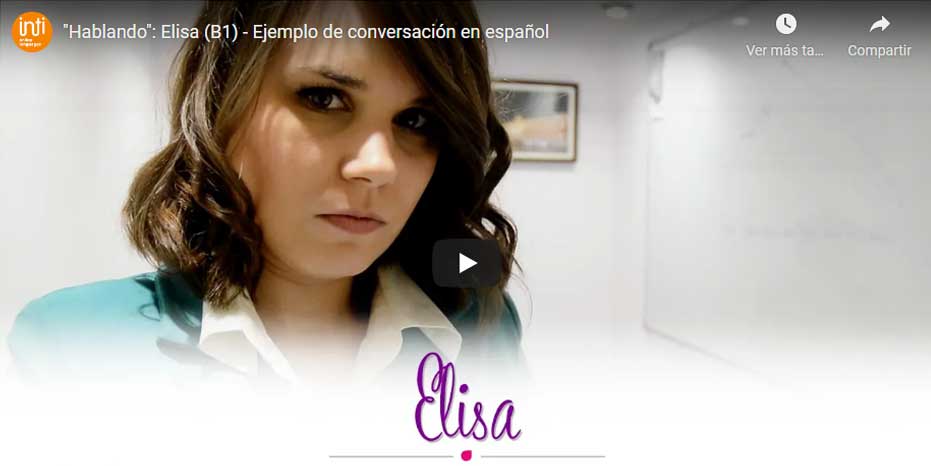 Objectives: Practice the present subjunctive. Revise "temporales" sentences - use of the present subjunctive to express a future action.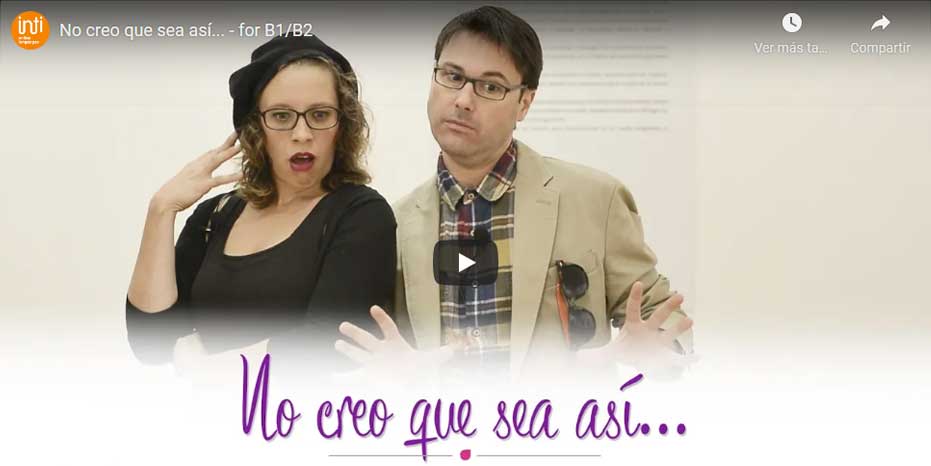 Objectives: Revise the use of the present subjunctive. Expressing difference of opinion using the subjunctive. Expressing opinions about art.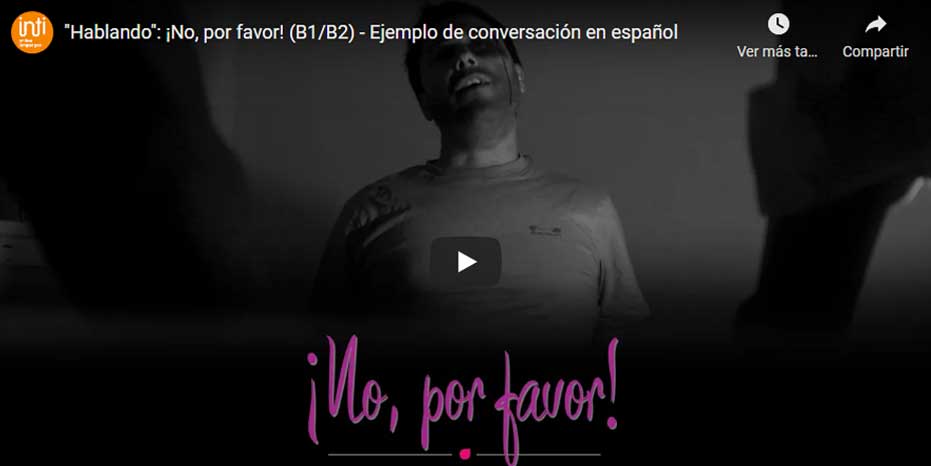 Objectives: Revise the most frequent uses of "por" and "para". Expressing opinions about music.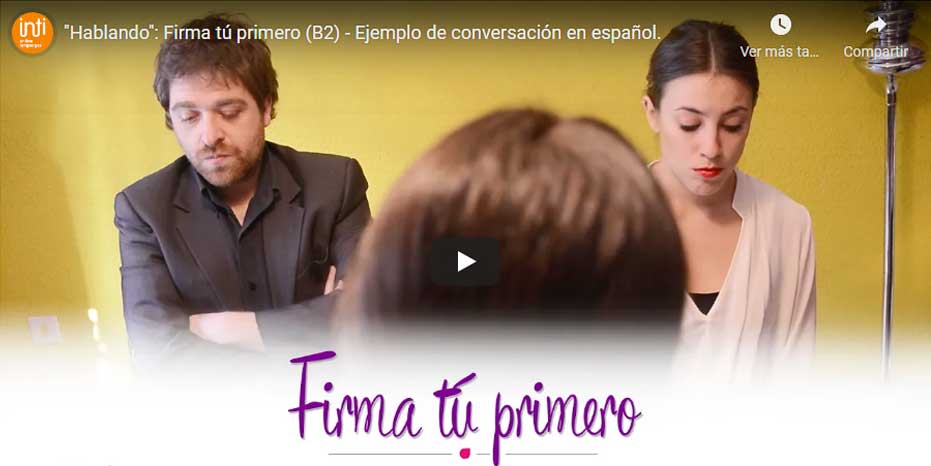 Objectives: Revise "concesivas" sentences and most frequent "conectores". Practice making impossible hypotheses .