Onsite Spanish Courses in Salamanca
for 6th formers and post school leavers
Onsite Spanish courses in Salamanca
One or two week courses between July 17th - August 4th 2023
Organized by Dieter and Amanda Wiggert McCarthy, previously of ISLA, these courses are a marvelous way for students to give their Spanish a good push, while enjoying the wonders of stunning Salamanca.
We offer one and two week courses in July and August. Lessons are from 1000 until 1330 (6th formers) and 09:30-13:00 (general courses).
Accommodation for under 18's is with trusted, vetted homestays where students will feel comfortable and cared for. Over 18's can stay in nice, self catering flats or at the student residence. Neither of these options is supervised at night.
In the afternoons there are activities and for those staying more than a week, at weekends there are day trips.
Salamanca is extremely safe, walkable and utterly enchanting. Parents might be tempted to drop off their offspring and make a holiday of it!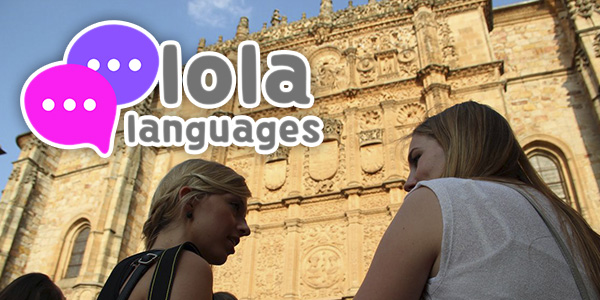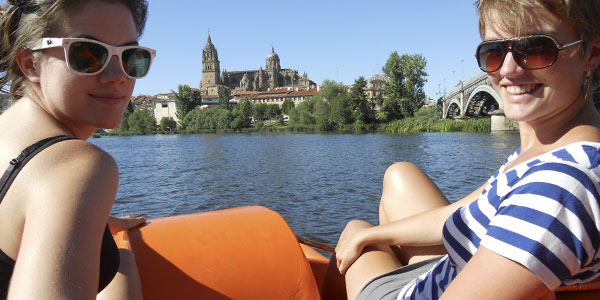 The 6th formers course is suitable for those entering 1st year Alevel/IB/ and 2nd year A level/IB in September and runs from Monday to Friday from 10:00-13:30 with the possibility of students doing one to one's from 09:00-10:00.
Those preparing for A level and IB will do a course loosely following this syllabus. In group lessons they will work on the general themes common to all boards and take it in turns to do presentations on their books and films. One to one lessons are also available for work on students' personal topics.
General Spanish courses run from 09:30-13:00.
Those who have finished school will study on international courses at a level appropriate to their Spanish knowledge.
All course materials are included in the price of the course.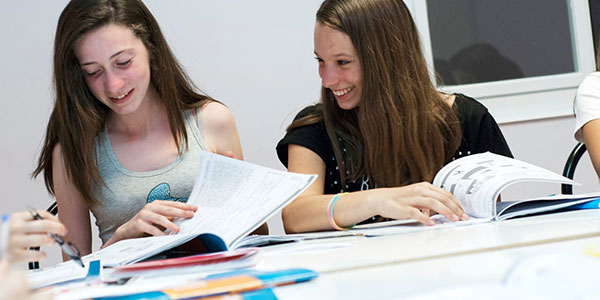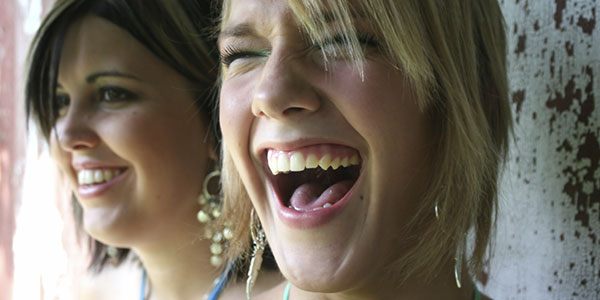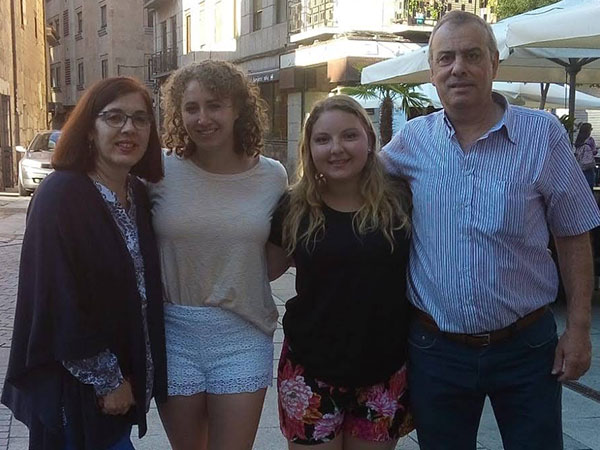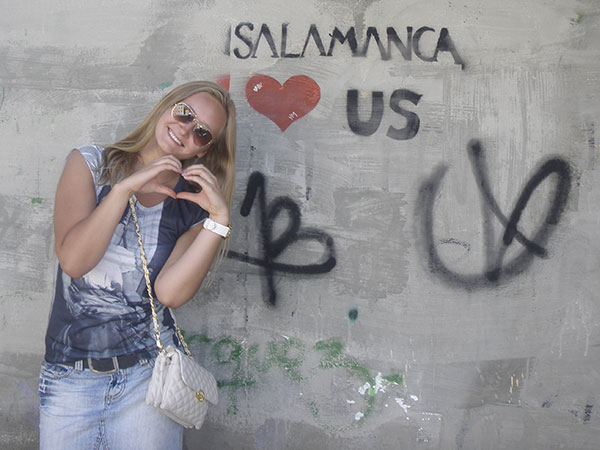 "Families" are usually older ladies or couples, who we have discovered make for the most patient and affectionate hosts.
Students are accommodated in individual or shared rooms, with full board (breakfast, lunch and dinner). Vegetarians and vegans are welcome. Celiacs will be shown where to get their pasta, bread and so on but will otherwise be catered for.
Breakfast is light in Spain. Students enjoy a tortilla de patata or other tapas in the mid-morning break.
Lunch is large – three courses. Dinner is light again – just a sandwich, omelet, salad and so on. In the evening students can occasionally also opt to eat out in the city.
There are likely to be between 3 and 4 other guests which means those coming on their own will have an instant friendship group. Only Spanish is spoken at mealtimes!
Curfew for under 18's is at midnight Sunday to Thursday and 01:00 on Fridays and Saturdays. We cannot accommodate requests for extensions in curfew. Over 18's have no curfew and a latchkey.
Laundry is included.
The residence offers shared rooms in the same building where the lessons are (or somewhere nearby if this is full). This option includes full board as described above, in the cafe on the ground level. The residence is unsupervised at night and is thus only available for those of 18 and over. Sheets and towels are changed weekly. Students visit a coin laundry for clothes washing.
Self-catering flats. These usually have 3, 4 or 5 bedrooms, one or two bathrooms and a kitchen. This option is for over 18's.
Coming with friends?
Participants coming with friends can opt to stay in the same room (double or triple) or in two doubles Just put the name(s) of your rooming partner(s) in observations.
No accommodation
Parents/participants can opt out of accommodation. We are not responsible for the welfare of those under 18 not living with Lola families.
more about the activities
Every day there are activities on offer, some of which are included (visits to the Cathedral, pedalo boats on the river, and salsa) in the price of the course like the city tour and tapas tour and flamenco dance lesson! Optional additional activities include Most afternoons students head for one of the city's large public pools.
Two weekers enjoy a day trip on one day in their middle weekend. This will be to the historic city of Segovia, famous for its superb Roman Aqueduct or to the stunning Sierra de Francia or Sierra de Gredos mountains for medieval villages, river swimming and beautiful sunsets.
If two weekers prefer they can spend their middle weekend in Madrid. Lola will arrange a hostal for them which has an additional cost of aproximately 50 euros.
One weekers who would like to take part in the day trip (or two weekers who would like to do two day trips) can leave a day late. The cost for the extra night, day trip and special transfer is 80 euros.
Please indicate your wish to do this in "observations".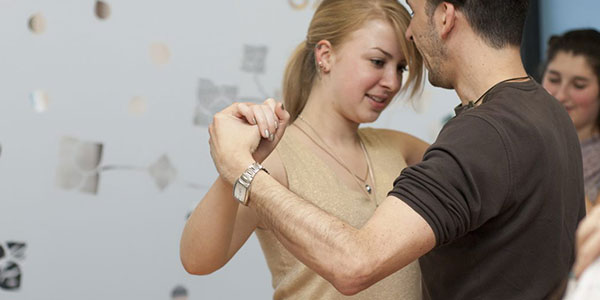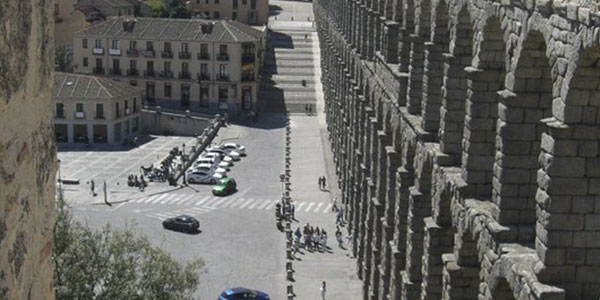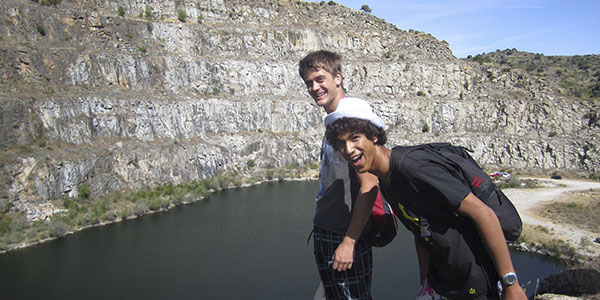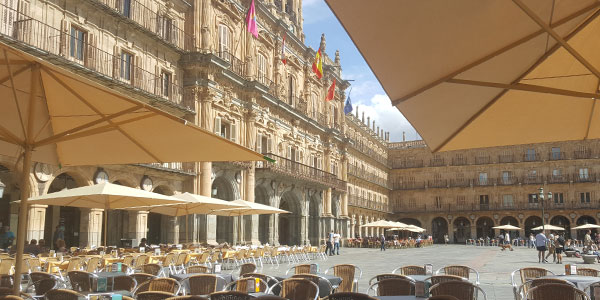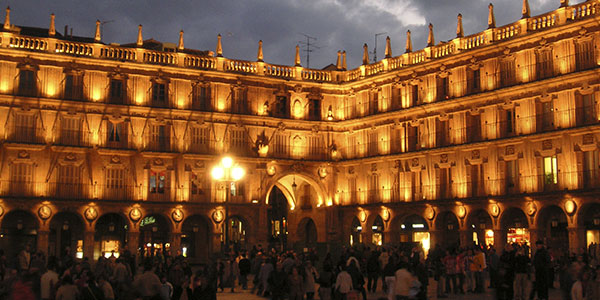 Salamanca is the ideal Spanish-learning destination. It is walkable, the Spanish spoken is extremely clear, and it is extremely beautiful.
The atmosphere is more of a student city than tourist hub. Although it boasts many famous buildings – the Plaza Mayor being the jewel in the crown – as it is slightly off the beaten track many visitors who'd like to make it here, don't.
Language students love wandering through its historic old quarter, quite a lot of which is taken up by its famous university. It is s lively place as the many young people who study here, from Spain and the world over, enjoy its charms day and night.
But as well as being great fun, it is also very safe and this makes It the perfect place for a language stay for young people, possibly on their first solo trip abroad.
The price includes transfer from the airport departing at 1700 on Sundays (latest flight arrival time 1530). On Saturdays the return to Madrid is at 0900 (earliest flight departure 1330).
Transfers for different times/days can be arranged for a surcharge of 15 euros each way. Do note flight arrival in Madrid after 1900, and flight departure from Madrid before 12:00 will necessitate a taxi to/from Salamanca at the cost of 200 euros one way, a cost which can be shared between two or three if you are booking with friends.
Booking procedure and conditions
To book:
YOU: Fill in the booking form and pay the 100 euro deposit which will be deducted from your final fees.
WE: Will receive a pre-confirmation and a final invoice.
YOU: Book flights and pay final invoice and send us flight details.
WE: Will send you a receipt and confirmation of accommodation and transfer arrangements.
Conditions:
The course includes basic insurance which covers doctor appointments and 2 nights hospitalization. It does not cover Covid related cancellation and absence (see below).
Cancellation 14 days prior to start of course: full refund.
Cancellation between 2-13 days before coming: refund less 100 euro deposit.
Cancellation less than 2 days before coming: no refund but all monies less 100 euros deposit may be used for a future onsite/online course.
Lola reserves the right to remove any student who we deem to be behaving inappropriately from the course and accommodation without refund.
Participants are required to get updated information about current legislation regarding entry to Spain either on government websites or via their airline.
At present face coverings are only required on public transport and at health centres and hospitals. Those who catch COVID are not required to quarantine but must wear face coverings at all times and observe social distancing.
Cancellations before the course due to Covid are as those described in the general conditions.
We do not offer refunds once the course has started. Will assist those unable to fly due to infection with extended accommodation arrangements and new transfers and flights, which will be at the participants' expense.
from July 17 to 21 (for one or two week course)
from July 24 to 28 (for one or two week course)
from July 31 to August 4 (for one week course)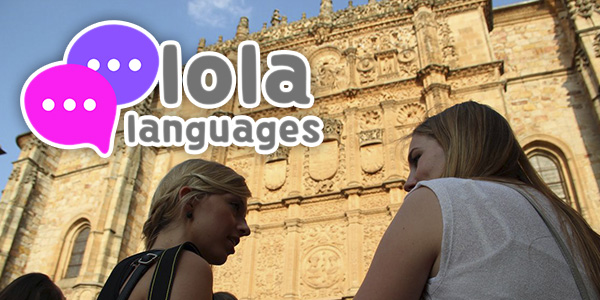 Formalize your registration and select the week of your onsite course and the type of accommodation.
Thank you.
Wondering what to do in your gap year?
We also arrange gap year stays in Salamanca, Sevilla and Barcelona