COURSES FOR SPANISH TEACHERS - AUGUST 2022
LEÓN
CASTILLA Y LEÓN, SPAIN
The city of León is the capital of the province of the same name, located in the beautiful northwest part of Spain. The population of the city—roughly 125,000 inhabitants—makes it the largest municipality in the province.
León was an important Roman settlement and following its partial depopulation due to the Arab conquest of the peninsula, became the capital of the kingdom in the Middle Ages and a historic enclave on the Pilgrims´ Road to Santiago de Compostela. The 19th and the 20th century saw a significant acceleration in the rate of urban expansion, when the city became an important communications hub of the northwest due to the rise of the coal mining industry and the arrival of the railroad.
Leon's historical and architectural heritage, as well as the numerous festivals hosted throughout the year (particularly noteworthy are the Easter processions) and its location on the Camino de Santiago, which is ranked as a UNESCO World Heritage Site, make it a destination of both domestic and international tourism. Some of the city's most prominent historical buildings are the Cathedral, the finest example of French-style classic Gothic architecture in Spain; the Basilica of San Isidoro, one of the most important Romanesque churches in Spain and resting place of Leon's medieval monarchs; the Monastery of San Marcos, a prime example of Plateresque and Renaissance Spanish architecture; and the Casa Botines, a Modernist creation of the architect Antoni Gaudí. A noteworthy example of modern architecture is the city's Museum of Contemporary Art or MUSAC.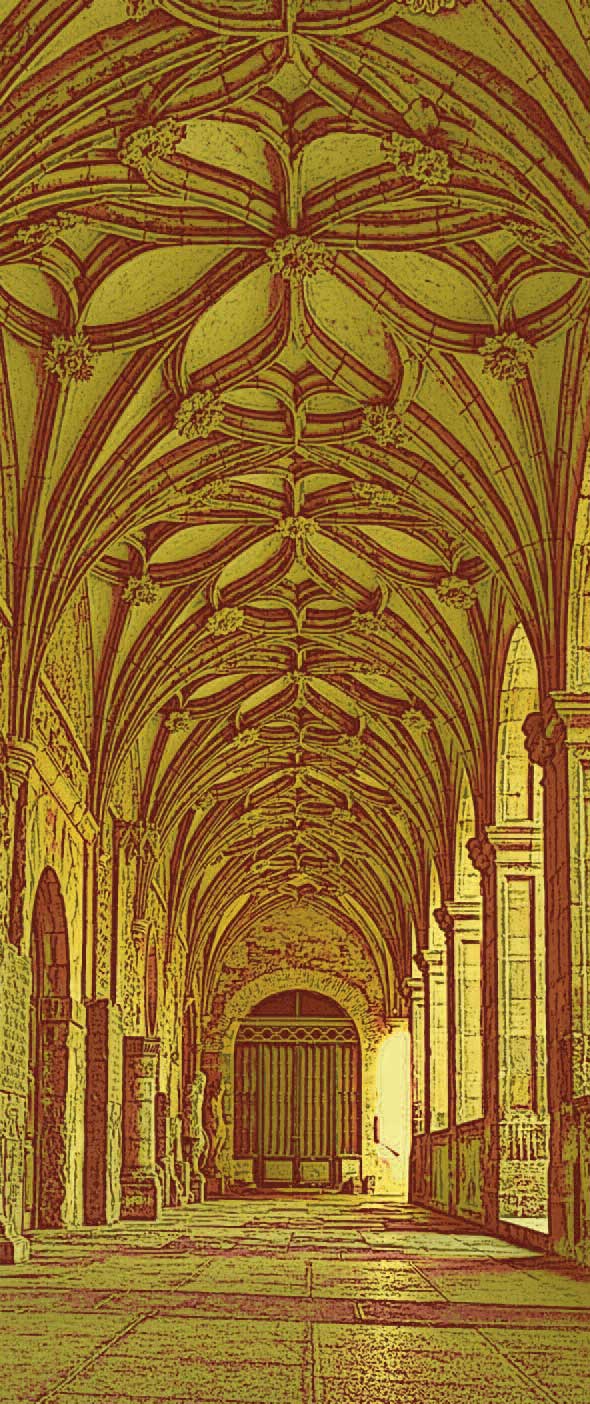 Hybrid course
Self-study + Onsite course in León
This innovative Spanish training course combines two types of language teaching: Online self-study on the INTI platform and then the one week onsite course at the University of León. The onsite course will carry on from where the self-study course left off.
The self-study courses corresponds to the A1, A2 and B1 levels according to the Common European Framework of Reference for Languages.
The course is based on video tutorials, self-correcting interactive exercises and audiovisual materials that contain cultural and functional elements. Inti has a WhatsApp query system for any questions.
The self-study courses are made up of 13 units, each with an approximate duration of 3 hours..
In the second part of this hybrid course, participants attend onsite Spanish classes taught by the University of León. It is a language course for basic, low intermediate and intermediate levels (A2, B1, B2) with a total duration of 20 hours.
Our priority is the student's communicative competence. To this end, we simulate situations that are as similar as possible to real life scenarios, working on the four macro skills (oral and written expression, listening, and reading comprehension).
August Course dates (one week courses):
Sunday 7th August – Saturday 13th August
Sunday 14th August – Saturday 20th August