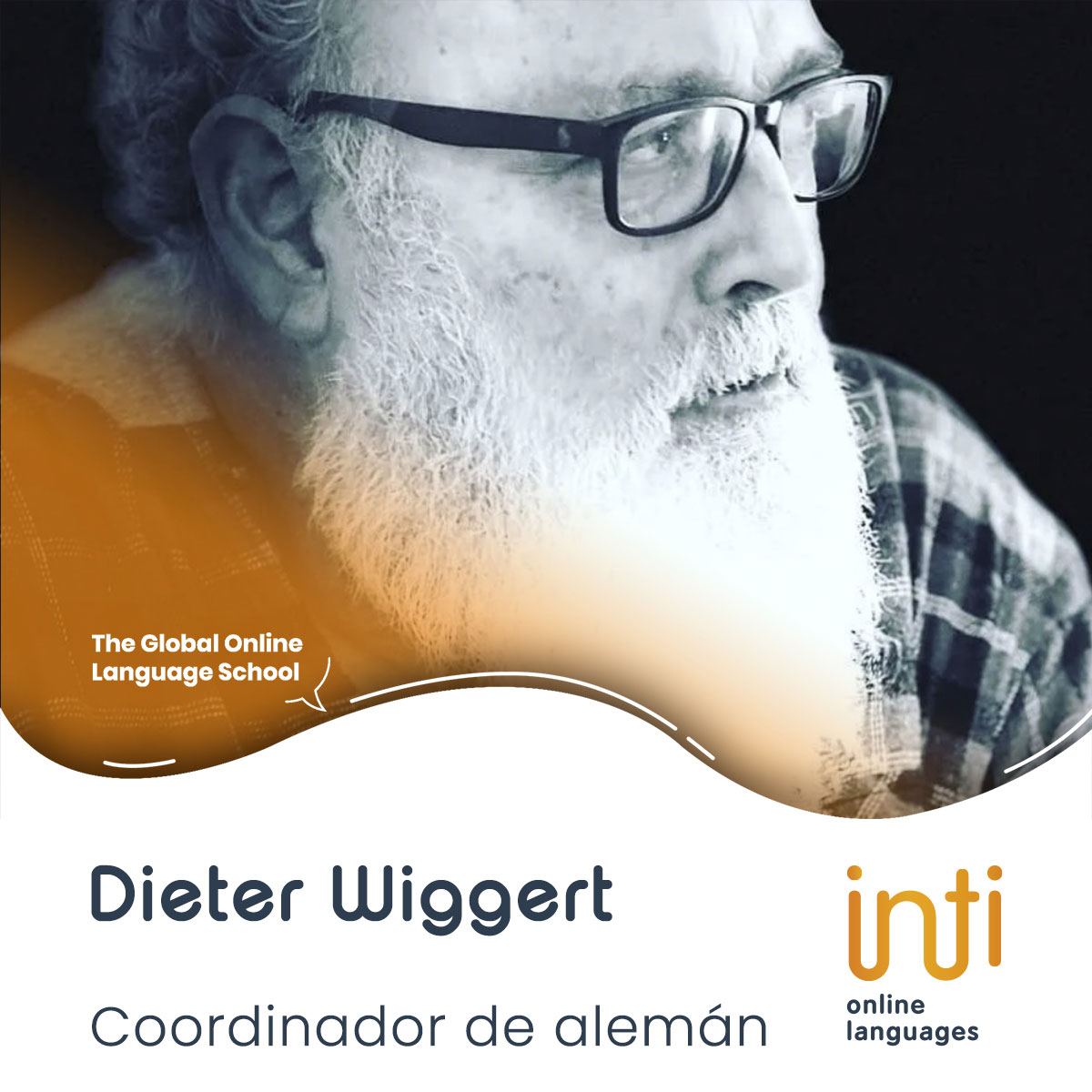 1. Where does the name Inti come from?
I have a German friend named Inti and I have always been fascinated by this name. It's short and I think it's easy to memorize.
2. Learning a language: Online or in person?
Well, this is like asking: watch the Wimbledon final in situ or on TV. Or see a concert of your favorite group live or in a video clip.
If you have the time and money, I would certainly advise you to take an intensive course in Spain or Latin America with total immersion.
But for many people an onsite course is out of the question because of the costs, they can't get the time off or don't want to use up their holiday time learning a language.
And attending a concert, or a language course is one stop experience. TV and online offer the chance for replays and repeat experiences again and again.
3. During the pandemic we were all online all the time. Is there now a certain fatigue or saturation when it comes to online teaching?
During the pandemic, many teachers were forced to teach online, often with little preparation or experience. Being an excellent teacher in face-to-face courses does not mean that you automatically will deliver and optimal performance in online teaching. To make the most of the tools offered by this modality, teachers and students need to be properly trained.
There is no doubt that most teachers find face-to-face classes easier that virtual ones.. which is why great online teachers are exceptional.
4. What kind of courses do you offer?
For those who want to learn Spanish we have three modalities: only with the tutor, hybrid which means classes with a tutor and self-study or only self-study. In English and German we only offer 100% tutored courses.
5. How does Inti differ from other online schools?
We have been teaching languages for over 30 years. We are a training center for language teachers and we create teaching our own materials. We are passionate about innovative, fantastic online teaching.
Thank you very much Dieter!